I am a big fan of the rain when I am inside the house, curled up in bed, watching TV. I like rain when I'm writing, wrapped in a thick shawl or malong, music blaring from the speakers, contesting with the rainfall.
I do not like the rain when my fingers are too white for comfort, or when the flood outside the office building is already reaching past the heels of my boots. It's not good when you can't get a cab going to ortigas, or when the tricycle driver you finally manage to hail refuses to give you your change. O_o It is not good when you look like a bedraggled chicken. I do not like it when it is difficult to travel, on account of the rain.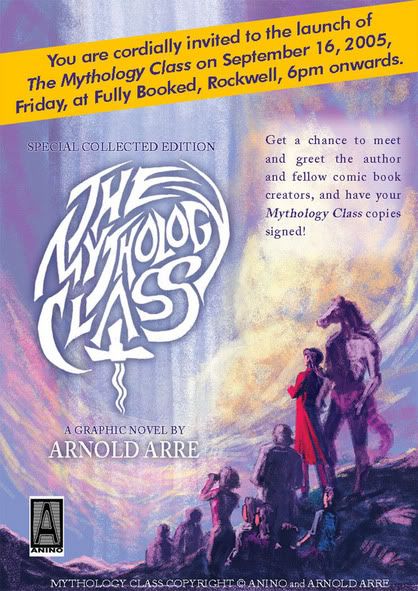 Gyah. And tonight's the re-launch of
Mythology Class
at Fully Booked in Powerplant. Here's hoping that the storm abates before then.