The problem with hospitals is that they will always be the source for stories, even when a part of you is already silent and concentrating on your body, and how to make it all better. For example: the large, fortysomething woman beside me, who was wheeled in the ER thirty minutes after me was complaining about her gallstones. She had the pallor of old marble, and her body was a blue-clad mountain range. She had a loud voice and kept on demanding her operation. She had polio, she said, and she couldn't breathe properly. Soon afterwards, the nurses wheeled her out towards OR.
I also remember the young woman who was with her boyfriend. She had a urinary tract problem, and was asked to stay for observation. She was a pale, pretty girl with long hair and large eyes, and I loved the way the boyfriend hovered over her, a protective creature. He had dark circles under his eyes. I wondered how long her condition had affected him, how often they were at the hospital, how he was used to sleeping with his head burrowed beside her. She would run her fingers through his hair while he rested, her eyes raised upwards, perhaps in prayer.
There was also an African-American man cradling a caramel-colored woman in the other cubicle. She looked frightened and tired - after they put her to sleep, he was pacing the hallway back and forth, a dark guard that walked tirelessly across our window. Even with the tint of the Observation Room's window, you could still see his shadow. There was also a young man with his girlfriend at the far end of the room. She was clutching a pink shoulder bag and standing beside his bed. He was breathing with difficulty, every intake of air sounding like it was Darth Vader breathing through his mask. Beside them was an old man covered with a blanket, snoring regularly, his wife holding his hand and leaning her head on the wall. I was watching them from my corner of the room, wondering how they arrived here, what was happening with their lives, what will happen after.
And me? What could they be thinking about me? This girl with the wild hair curled in her bed, coughing as if her lungs would burst. I was admitted because I had vomited the contents of my dinner, and then some, and pretty soon
Ginny
was driving towards the Duplo-block structure of Medical City. It was early morning by the time they diagnosed me with acute respiratory tract infection - the bacteria in my body had multiplied to such a degree that the physician had wanted me to be admitted to the hospital. But it was already too expensive and all I could think of was that I wanted a bath and my own bed.
I was released past 3 AM with a prescrption for antibiotics and a strict dietary plan that I was to follow for an indefinite period of time - no dairy, no caffeine, low fat food. (Sigh.) But at least there's a better ending to my story: I go home and rest, and have a happy-ever-after ending.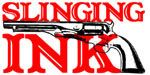 Nikki Alfar
Tobie Abad
Gabby Lee
Andre Mischa Cleofe
Cathy delos Santos