Both the annual Oktoberfest and the Halloween Party has been around since time immemorial. The Halloween Party was instituted in 1999 and, with the exception of one year, was always held at Caren Puno's house. Oktoberfest, on the other hand, began around 2002 and takes place at Jilly's house. However, I think this is the first year that both events took place at the same day, which meant that I either had to clone myself to be at two places at the same time, or I had to cut short my time from one party to be at the other.
What I love about both parties is the fact that it's already become some sort of tradition: over the years, we've slowly managed to consolidate a few simple rules and concepts and a rotating guest list that has changed and grown over the years. We've seen boyfriends come and go (well, at least at the Grey; so far, I'm the only casualty at the Corny Court when it comes to breakups), friends of friends attend and disappear, and yet somehow, the core group of friends will always stay the same.
It reads like a coming-of-age movie, doesn't it? Like
Now and Then
or, more recently,
The Sisterhood of the Traveling Pants
. But despite the cheesiness and the cliched lines and the predictable endings, these bonds of sisterhood are forever - they will never disappear with time or distance, that much we have tested. I mean, these are people I've shared countless lunches and dinners and after-dinner coffee with, sat at the Miriam field looking up at the sky and watching the colors shift from blue to gold to a darkening gray, sang Eraserhead songs with in the school gym, wrote letters to, cried with, sang with, received countless gifts from and shared strange and beautiful memories with. We've fought and made up, hated each other and loved each other at the same time, and have finally come to a point where we all acknowledge that we're pretty much stuck with each other for life.
It's just so brilliant, really, realizing that despite not having seen each other for months, years at a time, the level of conversation is still there. It's like picking up where you last left off, like one of you has just stood up to take a piss and came back to the table and asked, "So where were we?" We've lasted through high school and college together, and now here we are at the next chapter of our lives in this grand book that we're all collaborating on, like those Mary Sue fanfics that we wrote in high school. Now we are experiencing love (first love, for a lot of my friends), a direction that we've always wanted to take and yet realizing that sometimes reality is still vastly different from theory, dancing through life with each other and alone.
I suppose I just feel inordinately lucky that I have such wonderful friends with me: people who have seen me at my best and worst, whom I have seen at their best and worst, people who will tell me when I'm wrong and celebrate when I'm right, who are never afraid to grab life by the balls and live because every day is always worth the shit we go through. You guys have taught me the meaning of loyalty and love, and for that I will forever be grateful.
So here we are, at the very height of the rollercoaster, looking straight down at the sheer drop in front of us, the twists and turns of the tracks, the unknown loops and whirls that we can't see just yet. This is the pause before the drop. And I am so glad that you're with me, holding my hand, screaming in joy and terror as the wind whistles in our ears, ripples through our hair, takes our voices with it.
Here's to another ride.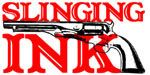 Nikki Alfar
Tobie Abad
Gabby Lee
Andre Mischa Cleofe
Cathy delos Santos