I may have just become my own worst nightmare: a yuppie.
When I was younger, I thought that the term meant a variant of a guppie, and so, following this line of thinking, I was vehement against turning into a fish when I became "all grown up." Nowadays, wondering if I have, in fact, grown up, there is still the unconscious transformation from college student into someone who is part of the corporate workforce.
Of course, knowing better, I'm aware that the term means "
Y
oung
U
rban
P
rofessional" (+pie). Falling into the definition, last time I checked, I'm young, I live in an urban area (and you can't get more urban than Metro Manila), and I am classified as a professional, since I do have a profession and all that.
However, what frightens me is the stereotype. Yuppies are supposedly more materialistic, more enthusiastic about the latest trends in fashion and gadgets and suchlike, and are much more image-conscious. Although the term was applied more during the 1980s and 1990s, the concept of the fresh graduate working her way up the corporate ladder in her freshly-pressed clothes and shiny high heels is still rather prevalent nowadays. Incidentally, the professional sector may have just embraced a new 21st century concept: that of the call center professional.
Digression: I have no idea whether I talked about this before, but I am personally against call centers for a number of different reasons. But then again, given the current national economic situation and the current "brain drain" that the country is experiencing, I will agree that it is better than a lot of other options. However, going into a call center is not a career, and that while it may pay the bills, I'm sure nobody wants to answer calls from Americans asking how to turn on their computers forever.
Anyway, following the yuppie stereotype, I don't think I'm much into fashion or gadgets (although I do want a nice little MP3 player of my own) or my so-called "corporate" image. After all, I'm only required to go into corporate costume when the Bosses tell me, but it's not like it's mandatory. I dress pretty much the same way I did back in college, complete with pink rubber shoes and pigtails. I'm still more concerned about the books I read and the music I listen to, and would rather hang out with friends at the nearest coffee place rather than sit in some swanky bar sipping pretend-alcoholic drinks.
So maybe I'm a pretend-yuppie. But then that presents a conundrum in itself - pretending to be someone who pretends to be someone. It just boggles the mind. let's just say that I'm your normal, average working girl, and leave it at that. ^_^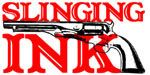 Nikki Alfar
Tobie Abad
Gabby Lee
Andre Mischa Cleofe
Cathy delos Santos