When: December 10, 2005 (Saturday), 6.30 PM
Where: Fully Booked Greenhills Promenade
What's Going On: The three-in-one book launches of
Siglo: Passion
(Nautilus Comics),
Project: Hero
(Quest Ventures), and
Philippine Speculative Fiction, Vol. 1
(Kestrel).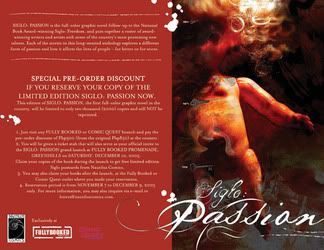 SIGLO: PASSION
is the full-color square-bound super-anthology of grafiction, superthick at P850 - with a special promo discount during the launch. This is the full-color graphic novel follow-up to the National Book Award-winning Siglo: Freedom, and puts together a roster of award-winning writers and artists with some of the country's most promising new talents. Each of the stories in this long-awaited anthology explores different forms of passion and how they affect the lives of people – for better, or for worse. (Launch Price: Php 500, Retail Price: Php 850)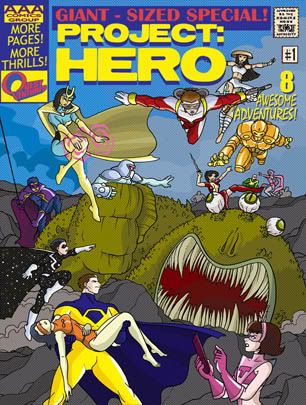 PROJECT: HERO
is the latest, craziest comicbook anthology introducing LOTS and LOTS of new Filipino-made superheroes, tailor-made for the super-fan in you! It's 68 whopping pages of superhero madness, both a heartfelt homage to the heroes that have inspired us over the years and an imaginative rocket-fueled comicbook jam aimed at the future! (Php 120)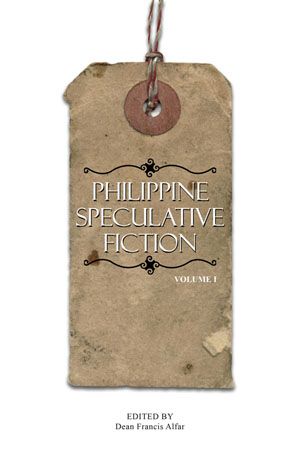 PHILIPPINE SPECULATIVE FICTION
is an all prose, all spec fic smorgasbord of wonder by Andrew Drilon, Cyan Abad-Jugo, Dean Francis Alfar, Douglas Candano, Francezca C. Kwe, Gabriela Lee, Ian Casocot, J. Pocholo Martin Goitia, Jay Steven Anyong, Joseph Nacino, K. Mandigma, Khavn, Nikki Alfar, Pauline Orendain, Sarge Lacuesta, Sean Uy, Tyron Caliente, and Vin Simbulan.
The first of its kind and hopefully not the last. (Php 300)
SO COME ONE, COME ALL!